Miquelle Leonard
UX designer
Content Accessibility
All content, such as documents, images, and video, needs to be made accessible prior to uploading to Heart.org This is a step-by-step on how I ensure that uploaded documents are WCAG 2.1 compliant with every website I build.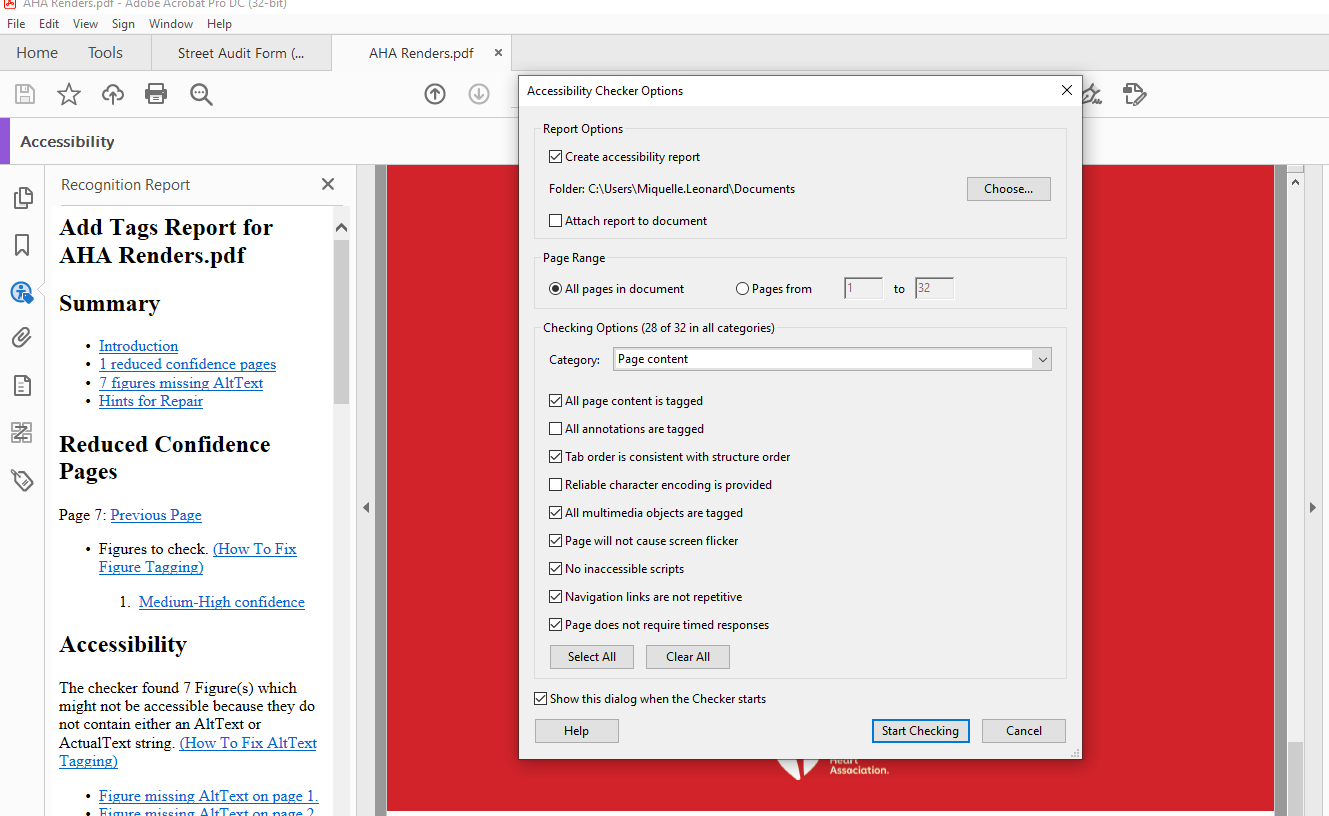 Auditing PDF Files
After proofreading any documents, I run an accessibility checker in Adobe Acrobat. A PDF is considered accessible if meets certain technical criteria and can be used by people with disabilities. The goal of making PDFs accessible is so that screen readers, screen magnifiers, text-to-speech software, speech recognition software, alternative input devices, Braille embossers can be used while the user accesses the document. The process includes ensuring colors contrast passes, adding tags and headings, and ensuring any visual elements contain alternative text.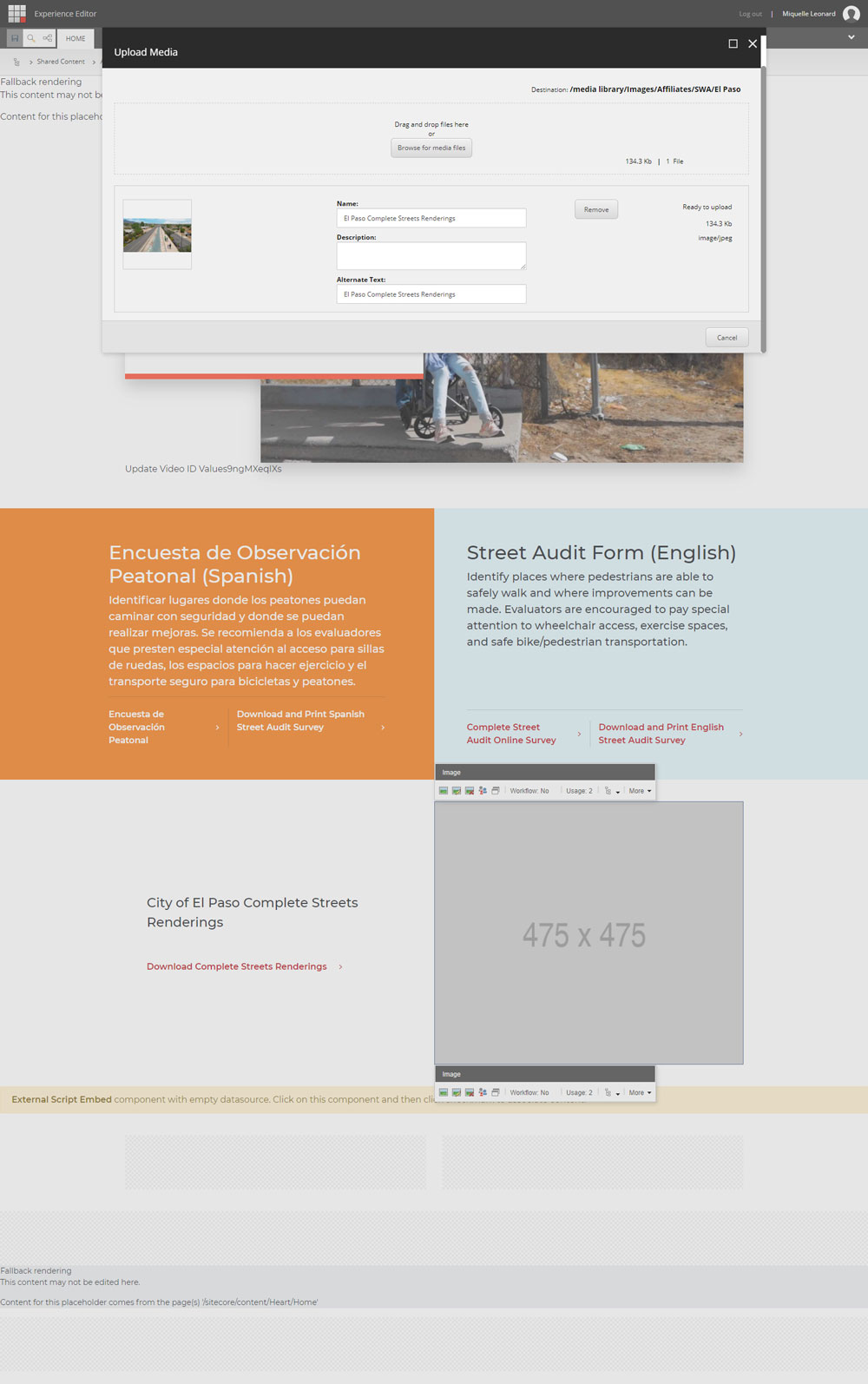 Adding Alt Text
I add alt-text to every individual image that I upload. The alt-text is a description of what's taking place in the image or what the image represents. This text helps screen-reading tools describe images to visually impaired readers. Alt-text also allows search engines to better crawl and rank SEO on websites. Stakeholders wanted a website that served as one landing page for multiple markets in our region. The landing page would feature local stats and 'what we did' to serve our community.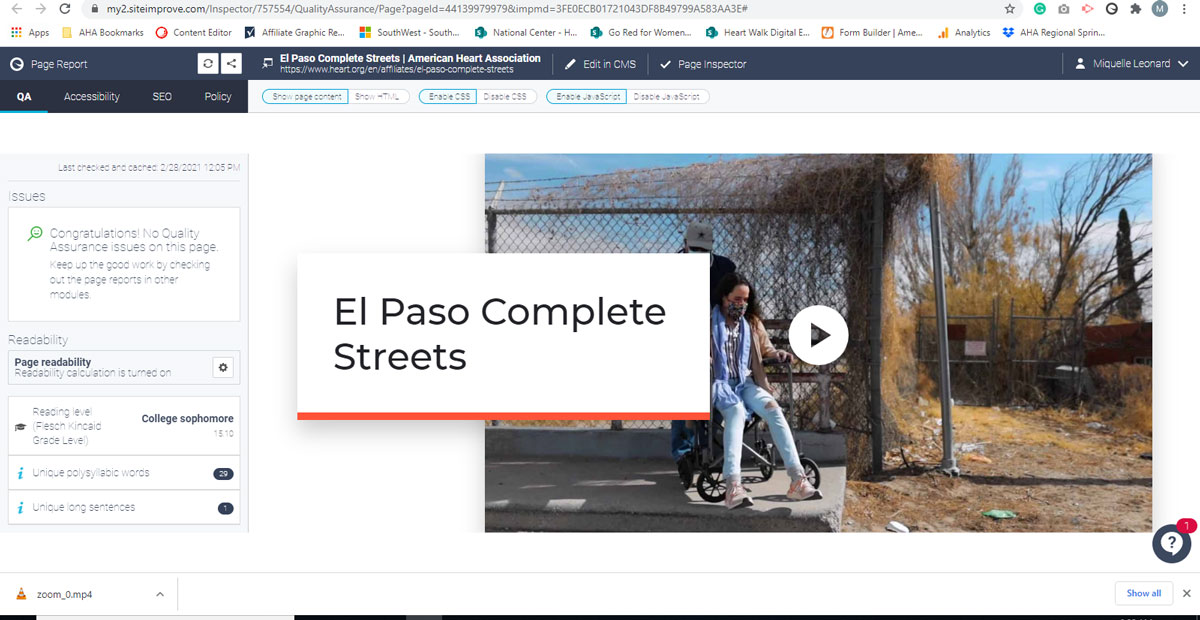 SiteImprove Review
The web team at the AHA utilizes SiteImprove, an online tool that scrubs websites for best SEO practices, accessibility, and quality assurance. Using this tool, I ensure that the website I have or will publish meets the quality standards as well as making sure there's no spelling errors.
Final Results
The final web page has content that is WCAG 2.1 compliant. All images, videos, and graphics are uploaded with screen readers in mind as well as color legibility of text and the contrast of visual elements. This page is always in a constant state of change to ensure we're staying up with the policy campaign. The most recent version can be found here: https://www.heart.org/en/affiliates/el-paso-complete-streets